Gallery › Warsaw Ghetto › 3 Dances of Despair & Defiance: The Warsaw Ghetto Then and Now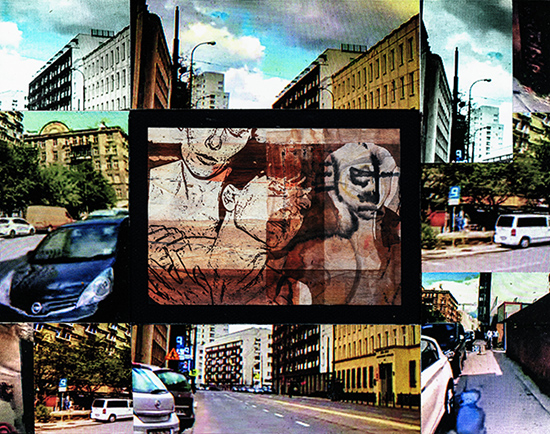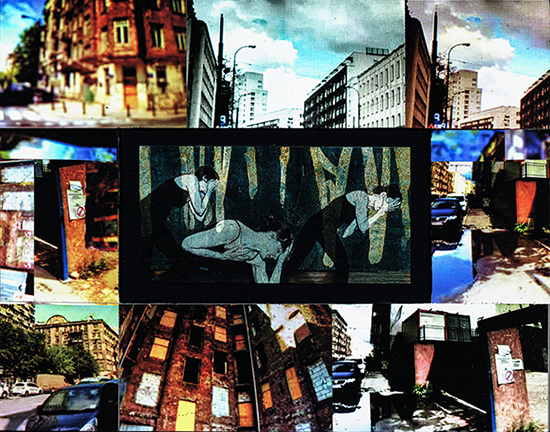 Artist Statement
May 16th, 2022 marked the 79th anniversary of the German Army 's defeat of the Jewish uprising in Warsaw. It has been all but forgotten except by a handful of Jews in Israel and the diaspora.
By the time the Nazis abandoned the city in January, 1945, at the end of WWII, about 85% of Warsaw had been completely destroyed. The city has been largely rebuilt since the war. Jewish visitors have told me that there is little to no visible evidence left of the horrendous fighting that occurred there. My online research confirms this.
Here is a link to some dramatic photo collages that contrast the historical ghetto and today's built environment.
Most of what was the Jewish ghetto and Warsaw itself is now a nondescript melange of soulless Stalinist era buildings and later unexceptional modernistic style design. Of course, there are some beautiful areas of the city too.
My graphic concept was to frame evocative still images of the human form with photos of the contemporary ghetto area. What we see with our eyes is not what we can feel with our heart.
Technical Notes
There are three 11x14 inch panels. The pulp mat board is acid-free and covered with photos of today's ghetto area printed on archival Japanese plant fiber paper with pigmented Epson inks. These images are adhered with a permanent acid-free dry tac adhesive.
The human form images in the center of the panels are printed on a handmade acid-free plant fiber paper from the Himalayas. These dye-based inks are high quality.
All the panels have been sprayed with Hahnemühle protective print coating to enhance longevity.
Contact Bob Barancik
email: bobcreates@earthlink.net
cell+text: 215.964.3937
---