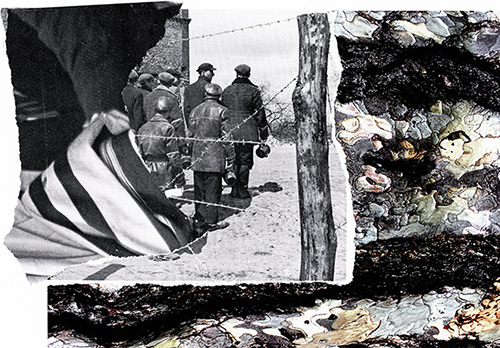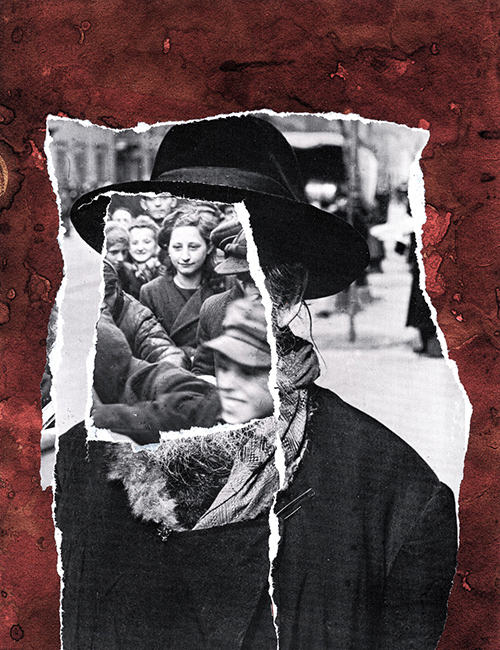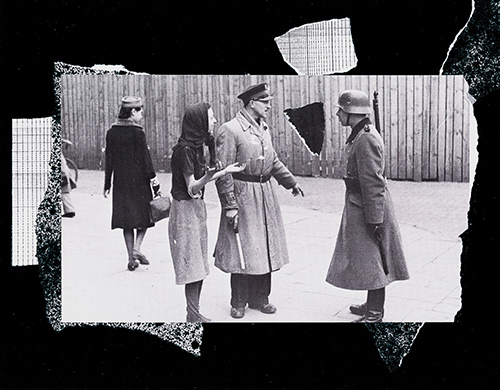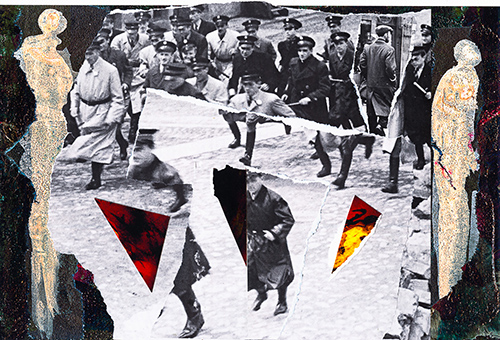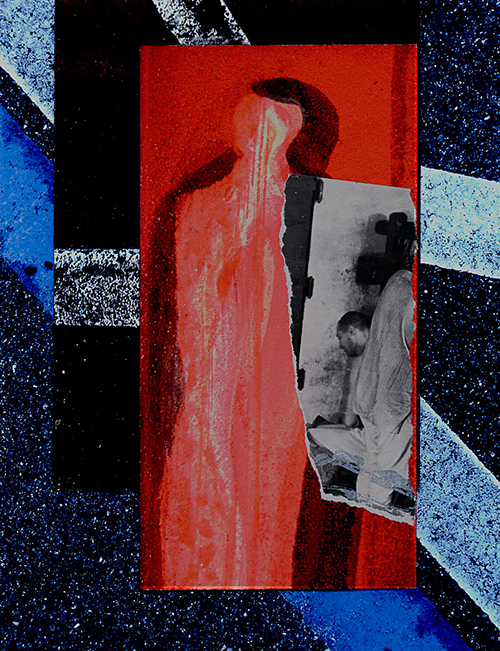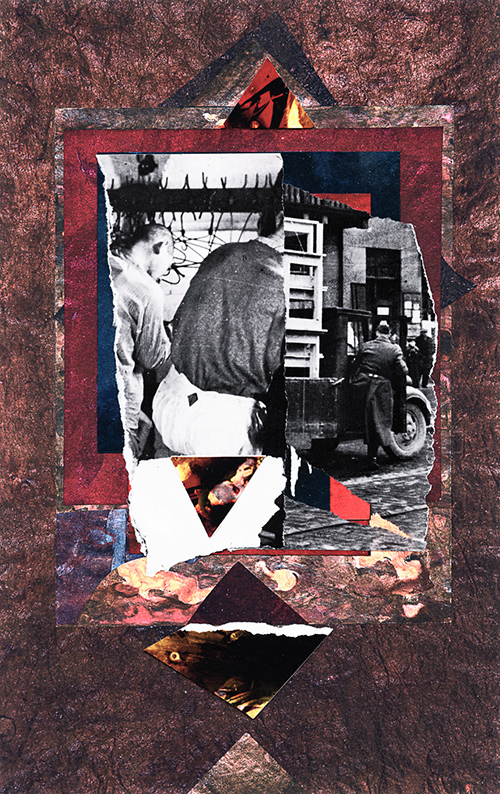 Technical Notes
The initial black & white collages were created from reproductions of documentary photographs of the actual Warsaw Ghetto in 1941. This artwork was scanned and electronically mixed with digital scans of my abstract paintings and photographs.
Prints are available on 8.5 x 11 inch archival ink jet paper. Larger prints and the original mixed-media are potentially available for exhibition. All prints are created with pigmented archival inks.
Personal Notes
My last name, Barancik, means "little ram" in Polish. According to both family lore and Ancestry.com, I have deep Jewish-Polish roots. This print series is part of a much larger body of creative work inspired by the fighters and victims of the Warsaw Ghetto. This includes hand-bound artist books, mixed media paintings, and videos—most of which are in the permanent collection of the Florida Holocaust Museum.
Contact Bob Barancik
email: bobcreates@earthlink.net
cell+text: 215.964.3937
---